What is Life Coaching?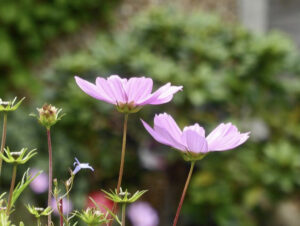 Life Coaching can be summed up by the saying
"Life is what you make it".
We often know what we don't want to happen in our lives and by focusing on this we often get more of the same. I can help you to focus on what you do want and start to identify clear goals. I can then show you how you can achieve your goals by making small changes and taking action.
Life coaching removes the barrier that is preventing you from achieving your potential. It's my job to help you discover what is holding you back. I can show you that you have the resources you need to overcome these barriers and move on to achieve your goals. This will make you feel more positive and in control of your life both personally and professionally.
An easy way to decide if life coaching is for you.
Please read the questions below and answer yes or no to them.
Do you want to feel more positive about your life?
Do you want to feel in control of your future?
Have you ever felt overwhelmed by all the tasks you need to do?
Would you like to feel completely happy in your own skin?
Is there an issue in your life that you wish to let go of?
Would you like to feel more confident, happy and content?
Do you have hopes and dreams for the future and want to know how to make them happen?
Do you want to feel motivated to make some changes in your life?
When asked to perform a new task do you feel that you aren't good enough?
Do you want to learn how live the life you deserve?
If you have answered yes to any of these questions Life Coaching could be for you.
What is the next step?
Book an appointment for an informal free consultation to discover how I can specifically help you either by phoning me on 07947 692 098 or by filling out the contact form and I will contact you.
After your first introductory session I charge £85 per session.
Special offer: Book a block of 6 sessions for £425. (pay for 5 sessions and get the 6th session free!)
I also run group coaching sessions. Please contact me for further details and to go on the waiting list for my next group.